Water saving and water efficient fixtures are more important than ever, especially when small changes can have a large impact. As plumbers or maintenance workers, you may already know common changes to improve water efficiency. However, in case you're out of ideas or want to take your facility's water saving practices to the next level, check out our top 5 water saving fixtures.
Pressure-reducing valve (PRV) ion main water line
PRVs can lower water pressure from over 70psi to around 35psi. This small change can automatically reduce the high incoming water pressure to a more functional pressure for distribution.
Standard showerheads use a 2.5 gallons per minute while performance showerheads use about 1.75 gallons per minute. While the difference may not seem great, switching to water efficient performance showerheads can save approximately 30% for all showering water.
High-efficiency toilets (HET)
The Environmental Protection Agency (EPA) offers a Water Sense label on all high-efficiency products. Look for the label on all products, specifically HET, or high-efficiency toilets. In the past, toilets include a 3.5 GPF. Newer toilets use less than 1.3 GPF. These toilets can save thousands of gallons of water a year over older toilets while still offering maximum flushing power.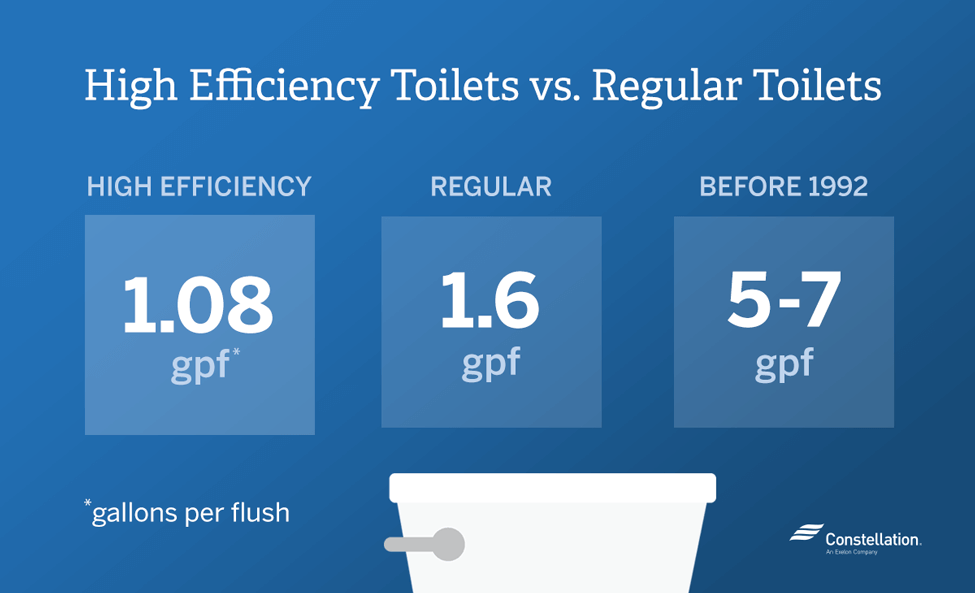 Re-circulating hot-water system
Re-circulating hot-water systems can work with the current hot-water tank to stop the waste of cold water while waiting for hot water to kick in. This allows for immediate hot water by reducing the amount of time needed for hot water to reach the faucet.
Water-saving faucets can save over 30% of faucet water over traditional faucets by dropping the gallons per minute from 2.2 to 1.5. This can be an even greater change when sensor faucets are installed, as water usage is limited to a certain amount of time.
Small changes can add up to big water saving results. Best Plumbing Specialties offers a variety of hands free products that can help make your facility more water and energy efficient.